Martial Arts Training For Your Child In Gilbert
Here at Jeff Speakman's Kenpo Karate 5.0 - Gilbert Training Center, we believe that children should learn the value of physical fitness and self-discipline as early as possible. We use Karate as a foundation for useful life skills like confidence, control, and respect. That's not to say that we don't have fun -- kids from all over Gilbert, Chandler, and Mesa love our Karate classes and yours will, too!
Fill out the short form on your screen to learn more today!
Enroll Your Child In A Karate Class That Is Backed By A Movie Star
We're proud to be a part of Jeff Speakman's organization of Kenpo Karate Training Centers. With the help of his expertise, our programs are designed to be informative and loads of fun. Your child will think they're playing games, but really they'll be learning how to focus in difficult situations, how to respect those around them, and how to develop healthy physical habits throughout their lifetime.
Our Kids Martial Arts classes can help your child gain:
Leadership and teamwork skills
Heightened coordination and balance
Real-world anti-bullying techniques
New friendships with kids from all backgrounds
It's Never Too Early To Start Your Child In Martial Arts
Before your child begins kindergarten, their needs are a little different than other kids. That's why we developed a program for each age group in order to provide the specialized attention that your child deserves.
Little Dragons (Ages 4-6)
Our Little Dragons Martial Arts program focuses on some of the fundamentals that we learn throughout Karate. We teach techniques that improve balance, coordination, agility, and overall athleticism in the style of team-building exercises that come with social benefits as well. We want every Little Dragon to go into school as prepared as possible to sit still, pay attention, and make new friends.
Kids Martial Arts (Ages 7-12)
At age 7, we start incorporating more intricate techniques of Karate and introduce the belt system. Your kids will learn the value of hard work as they progress through the ranks. In addition to all of the physical benefits, they'll still be learning valuable strategies in teamwork, self-discipline, and confidence.
Because our training center is so focused on specialized training, we also offer open training where everyone can train together! This is a great opportunity for your kids to see what their hard work can turn in to with perseverance. Our open training sessions are catered specifically to who shows up, so they also have the chance of being a private session to enjoy one-on-one training with one of our experts.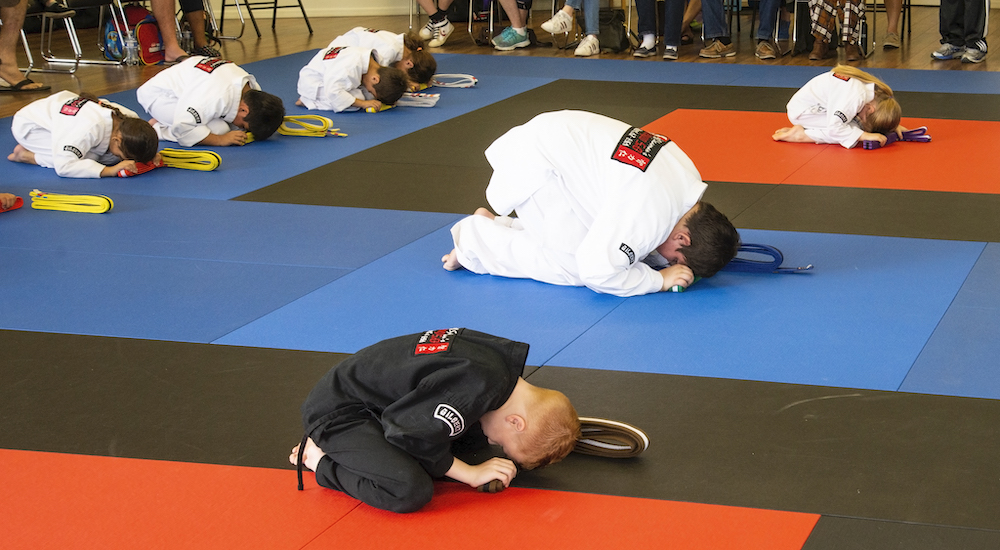 Sign Your Children Up For The Best Martial Arts Training In Gilbert
Our dedication to individual growth is what sets us apart at Jeff Speakman's Kenpo Karate 5.0 - Gilbert Training Center. We are true to our Jeff Speakman brand by offering the best Martial Arts training you can find in Gilbert, Chandler, and Mesa. We also have the personal touch that you're looking for.
Fill out the short form on your screen to learn more today!